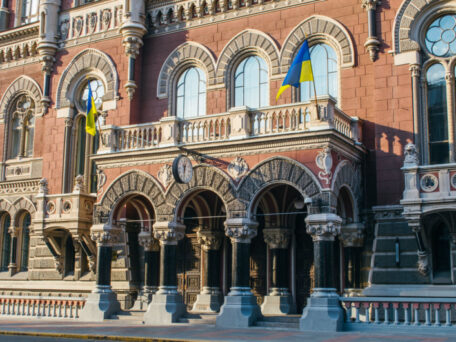 Thursday, January 12, 2023
The NBU has called on international banks to withdraw from the Russian market.
The National Bank of Ukraine emphasized the impermissibility of international banks' cooperation with Russia and Belarus and called on them to fulfill their promises and finally withdraw from the aggressor countries' markets. The appeal primarily concerns Raiffeisen Bank International, Intensa Sanpaolo, OTP Bank, ING Bank, and Credit Agricole, whose subsidiaries in Russia provide services and pay taxes to the aggressor state that is killing Ukrainians. Previously, representatives from these groups assured the NBU that they were studying all options for the future of their business in Russia, including exiting this market. However, after ten months of the war, no progress has been made regarding the final decision to withdraw from the Russian market. According to the National Bank, these banks openly use the names "LPR" and "DNR" as separate entities in their materials, tacitly approving Russia's brazen violation of international law.