The National Bank of Ukraine has left the key policy rate unchanged.
Friday, September 9, 2022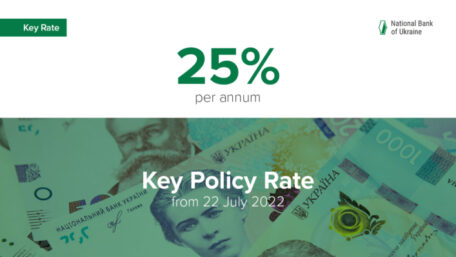 The Board of the National Bank of Ukraine has decided to keep its key policy rate at 25% per annum at least until the second quarter of 2024, reported the NBU. Under the current conditions, this key policy rate is sufficient to maintain exchange rate stability and keep inflation processes under control. At the same time, to meet these goals, it is crucial to enhance monetary transmission and further improve the attractiveness of hryvnia assets, on which the NBU is currently working. Therefore, according to the Deputy Chairman of the NBU, Serhii Nikolaychuk, the bank sees no reason to revise the official hryvnia exchange rate as there are other mechanisms and opportunities to ensure that the exchange rate is at the proper level.
Support UBN team