The largest airplane in the world, the An-225 Mriya, will be restored.
Monday, April 18, 2022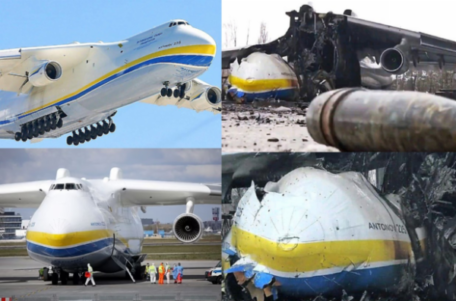 The Antonov company has received numerous inquiries regarding developing the Mriya reconstruction program, following the destruction of the iconic aircraft by Russian invaders at the Kyiv-Antonov-2 airfield in Hostomel. According to the company, some basic elements for the cargo plane are available, but the new Mriya must meet modern and advanced airworthiness standards and be equipped to handle the list of tasks it will perform." The amount of funding and the possibility of using the components of the An-225, which was destroyed, will be determined by a special commission set up under the auspices of Ukroboronprom. The state will also determine funding sources. The money already received by the fund will be used exclusively to implement the AN-225 Mriya rebuilding project, with transparent reporting for every hryvnia or dollar spent. The restoration of the aircraft will cost more than $3B and will take a significant amount of time.
Support UBN team