The IMF has changed their rules to allow a program for Ukraine.
Monday, March 20, 2023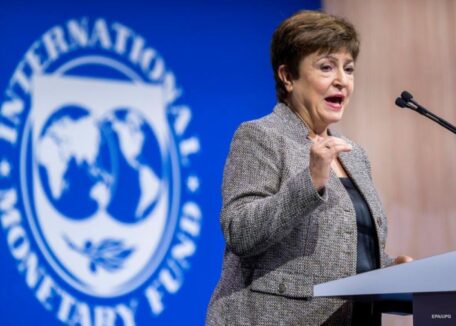 The Board of Directors of the International Monetary Fund approved changes in the policy of the Fund's financial guarantees. This decision will make it possible to approve a new credit program for Ukraine, the IMF said in a statement. The changes are to be applied in situations of exceptionally high uncertainty associated with exogenous shocks that are beyond the control of the country's authorities and create higher-than-usual risks. Previously, the IMF's rules, designed to deal with economic crises in countries, prevented non-emergency loans to countries facing great uncertainty, such as major wars or multi-year natural disasters caused by climate change. The IMF said the revised rules would remove major barriers to such loans, allowing official bilateral lenders and donors to provide advance repayment guarantees to the IMF and debt relief to the borrowing country.
Support UBN team