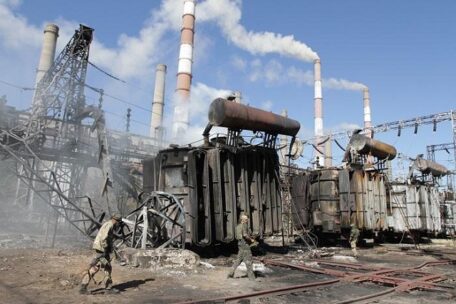 Wednesday, December 14, 2022
The IFC will help Ukraine find investors to restore its infrastructure.
The International Finance Corporation (IFC) will assist Ukraine in recovery and attracting infrastructure investment. The relevant memorandum of understanding between the Government of Ukraine and the IFC regarding the creation and implementation of mechanisms for attracting private investors for the reconstruction of Ukraine's infrastructure was signed in Paris by the Prime Minister of Ukraine, Denys Shmyhal, and the Vice President of the IFC, Alfonso García Mora. The cooperation will involve assistance in the selection of priority projects for Ukraine's restoration and the creation of favorable conditions for the attraction of private investment. These will be public-private partnership projects in transport and logistics, urban and social infrastructure, and energy.