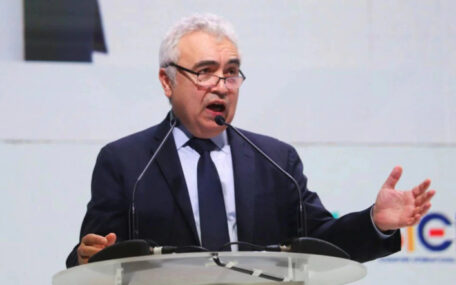 Wednesday, October 26, 2022
The IEA predicts the first global energy crisis in 2023.
The world is currently experiencing the first truly global energy crisis, according to the director of the International Energy Agency (IEA), Fatih Birol. Speaking at the opening of the Singapore International Energy Week (SIEW-2022), Birol warned that natural gas shortages could worsen significantly in 2023. In particular, demand is expected to increase from both China and Europe, which will need additional volumes of liquefied natural gas (LNG) to fill underground storage before next winter. Birol added this would mean higher prices and supply shortages until at least 2024. Birol predicts a similar risk in the oil market due to OPEC+'s risky decision to reduce production quotas by two million barrels per day. Birol warns that this energy crisis could deepen the gap between rich and developing countries. This could then lead to a geopolitical split between Western countries, developed economies, and developing countries, the head of the IEA warned.