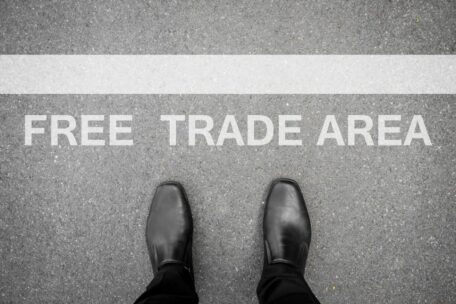 Monday, December 6, 2021
The free trade zone with Russia is suspended until 2023.
The Cabinet of Ministers extended the resolution to suspend trade preferences for goods from Russia until December 31, 2022, said Denys Shmyhal. There was a free trade zone between Ukraine and Russia, but since the end of 2015, the suspension came into effect due to the Russian invasion of territories of Ukraine.