The European Commission has prepared a three-component plan for providing ammunition to Ukraine and the EU.
Thursday, March 2, 2023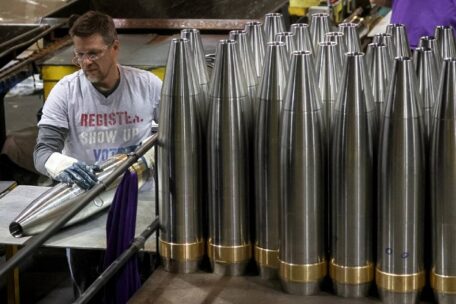 The first part of the plan envisages an immediate increase in the supply of shells to Ukraine, particularly 155 mm artillery rounds. This aid is to be provided through the European Peace Fund. Soon, EU High Representative Josep Borrell will propose an additional €1B allocated for ammunition for Ukraine's armed forces. The second part of the plan will provide for the joint purchase of ammunition by the European Defense Agency, including 155-mm rounds, to provide Ukraine and the EU member states moving forward. The European Peace Fund will compensate countries for the weapons they have transferred to the Ukrainian armed forces. Already, 25 out of 27 EU countries, including Norway, are interested in the project. The third part will establish a long-term increase in ammunition production in the EU to avoid a rapid reduction of stockpiles in the event of a change in the security situation, reported Spiegel.
Support UBN team