The EU will extend Ukraine's preferential trade status for a year and plans to pay the second tranche of macro-finance at the end of March.
Wednesday, March 15, 2023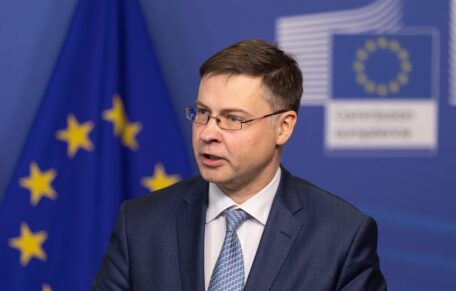 The EU plans to extend for another year the trade protection measures on Ukrainian exports to the EU, known as autonomous trade measures, announced the Deputy Chairman of the European Commission, Valdis Dombrovskis. Furthermore, he added that it is planned to send the second €1.5B tranche of emergency financial assistance to Kyiv at the end of March. Thus, the total financial support for Ukraine's budget in the first quarter of this year will reach €4.5B. The EC believes that with the help of these funds, Ukraine will be able to continue paying salaries and pensions and support operation of the main public institutions, including hospitals, schools, and housing for displaced persons. In addition, the EU aid should allow the country to restore its infrastructure and maintain macroeconomic stability.
Support UBN team