The EU is preparing for the construction of Eurorail in Ukraine.
Thursday, November 10, 2022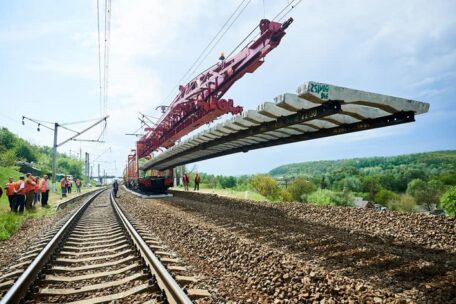 The European Union has begun to develop a preliminary feasibility study for constructing European standard 1435 mm gauge track in Ukraine and Moldova, announced an official from Ukrainian Railways. The European Investment Bank's JASPERS technical advisory service will develop the feasibility study under the leadership of the European Commission's Directorate for Mobility and Transport. The research is planned to be completed by May 2023. Even before the war, Ukraine planned to build track using the European standard  traveling in several directions. In May, Prime Minister Denys Shmyhal announced that Ukraine will switch to the European track standards. It is envisioned that Eurorail will first connect major railway hubs and major cities, and then the network will gradually expand throughout the country.
Support UBN team