The EU has no more options for new sanctions against Russia.
Monday, March 13, 2023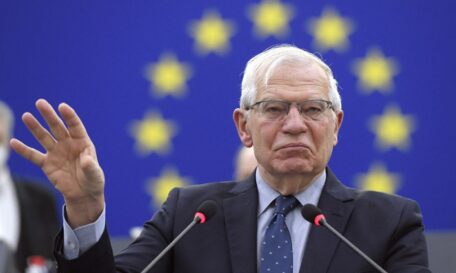 Therefore, the bloc should focus on financial and military support for Ukraine, EU chief diplomat Josep Borrell said in Stockholm. Over the past year, the EU has approved ten rounds of sanctions against the aggressor state to make financing the war more challenging and deprive Russia of technical equipment and spare parts for weapons that will be used against Ukraine. "After the invasion, we're coming to the end of that ladder", Borrell admitted, commenting on the question of the next potential steps the bloc could take in response to Russia's invasion of Ukraine. Borrell said battlefield operations were "up to Ukraine to decide", but Europe's responsibility "is to support them by providing arms and ammunition".  He added the EU has financial capabilities that need to be turned into military power and delivered to the front line, with proper training for Ukrainian soldiers.
Support UBN team