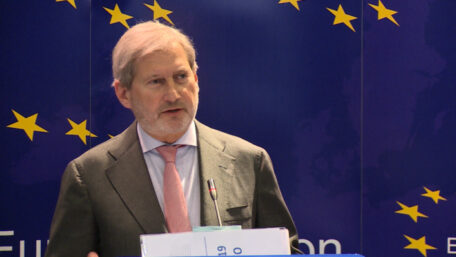 Wednesday, October 12, 2022
The EU has found a way to provide Ukraine with €2B of macro-finance assistance.
On October 11, the European Commission allocated a double tranche of €11B, the funds from which will be used to support Ukraine within the framework of the NextGenerationEU program. According to the EC website, the agreement provided for the issuance of a €5B 7-year bond maturing on December 4, 2029, and a new €6B 20-year bond maturing on November 4, 2042. The EU raised another €11B, where €2B will be quickly allocated "to help Ukraine to fight the Russian aggression", commented Commissioner for the Budget Johannes Hahn.  From the funds raised from selling new 20-year bonds, €2B will be provided to Ukraine as loans. This is the first tranche of €5B in macro-financial aid loans to Ukraine, per the agreement on September 20.