The B9 considers Russia NATO's biggest threat and welcomes Ukraine's accession to the alliance and the EU.
Friday, February 24, 2023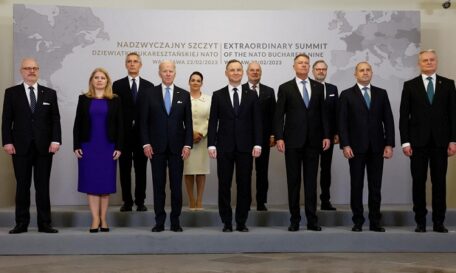 Russia is the biggest threat to the security of the Bucharest Nine (B9) countries, which include Bulgaria, the Czech Republic, Estonia, Hungary, Latvia, Lithuania, Poland, Romania, and Slovakia. Therefore, the member states will do everything possible to strengthen NATO's military presence on the eastern flank of the alliance, the B9 leaders said in a joint statement after a meeting in Warsaw. The document also emphasizes that the B9 countries will continue to help Ukraine, which is fighting the Russian aggressor, and support Ukraine's membership in the EU and NATO. The statement's signatories emphasized that according to the UN Charter, Ukraine has the right to defend itself against Russian aggression and liberate their captured territory.
Support UBN team