Scholz speaks about the confidential discussion regarding Ukraine's security guarantees.
Thursday, April 7, 2022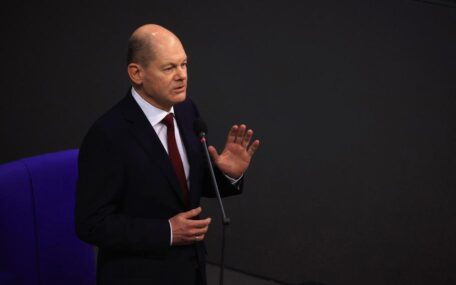 Germany is discussing security guarantees with Ukraine, but this process is confidential, and no agreement has been reached yet, announced German Chancellor Olaf Scholz. According to him, Ukraine's offer of long-term neutrality is a "big concession" to Russia, but the talks should not end in a "dictated peace." Furthermore, Scholz noted that Ukraine demanded security guarantees from third countries in exchange for renouncing NATO membership. However, precisely what such guarantees may look like, for example, on the part of Germany, is being discussed confidentially, and agreements have not yet been written, Scholz said.
Support UBN team