Russian weapon exports have collapsed  since the war began, and Ukraine moves among the top importers.
Tuesday, March 14, 2023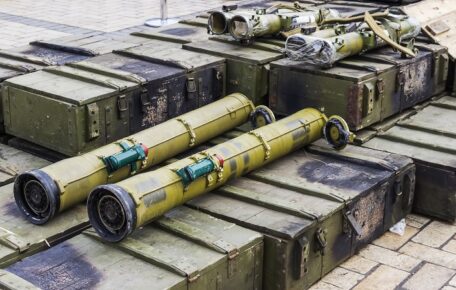 Compared with 2013-2017, the share of the Russian Federation in world arms exports for 2018-2022 decreased by 6% to 16%. Experts predict further decline due to the war against Ukraine and sanctions. India (31%), China (23%), and Egypt (9.3%) have become the largest importers of Russian weapons over the past five years. The US remains the leader in arms sales – exports have increased by 14% over the past five years and represent a 40% share. France, China, and Germany are also among the top five exporters. These countries accounted for 76% of global arms sales in 2018-2022. India, Saudi Arabia, Qatar, Australia, and China are the largest importers. In 2018-2022, they accounted for 36% of global purchases. NATO member countries have imported 65% of weapons sold over the past five years. Until 2022, Ukraine purchased very few weapons, but since the war, it has become the third largest importer and took 14th place in the ranking of arms importers for 2018-2022.
Support UBN team