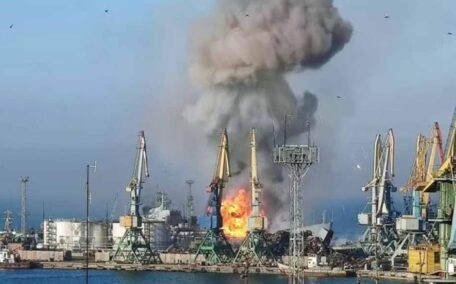 Tuesday, June 28, 2022
Russian invaders have seized and blocked 15 Ukrainian ports.
 Three Ukrainian ports operating on the Danube handled almost 1.3 million tons of cargo in May. According to Deputy Head of the Seaports Administration Dmytro Barinov, "In total, there are 18 ports in Ukraine, five of them were temporarily occupied in 2014, another four were occupied after the start of the war and six more ports are blocked from the sea. However, Ukraine still has three ports along the Danube – Reni, Izmail, and Ust-Dunaisk. In March, together they transshipped 400,000 tons of cargo, in May, about 1.3 million tons. They plan to increase their cargo turnover in June to 1.5 million tons. Barinov noted that it is possible to increase the port cargo turnover only through medium-term and long-term solutions, particularly the construction of new transshipment facilities.