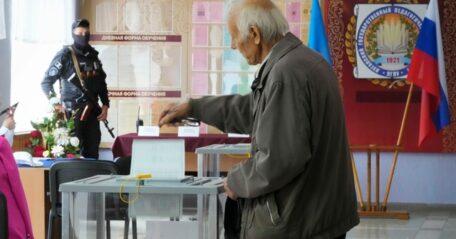 Friday, September 30, 2022
Russia plans to annex Ukrainian regions this Friday.
Russia's president will sign treaties on Friday to absorb four eastern and southern Ukraine regions following annexation votes condemned as illegal by Kyiv's government and the United Nations. His spokesman said that Putin will hold a ceremony and later make an address to legislators and other officials. The final formalities of annexation are expected to be completed next week. The move puts the Kremlin on a fresh collision course with the US and its allies. Putin has threatened to use "all the means at our disposal" to defend Russia, a signal he may use nuclear weapons to protect the lands he's annexing.