Russia might be excluded from the G20.
Thursday, March 24, 2022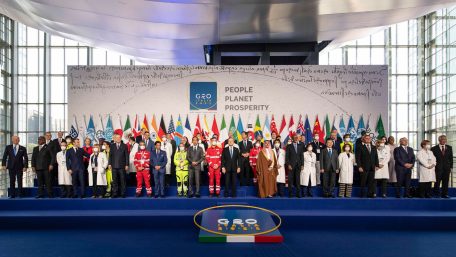 The United States and its Western allies are assessing whether Russia should remain in the Group of G20 after its invasion of Ukraine, reported Reuters. The G20, along with the smaller Group of Seven, which includes only the United States, France, Germany, Italy, Canada, Japan, and the United Kingdom, are discussing whether it is appropriate for Russia to be part of the G20. "If Russia remains a member, it will become a less useful unit," a senior G7 source said. It is hard to tell if US President Joe Biden will try to push Russia out of the G20 when he meets with allies in Brussels this week, National Security Adviser Jake Sullivan said: "We believe that Russia cannot have business as usual in international institutions and in the international community ".
Support UBN team