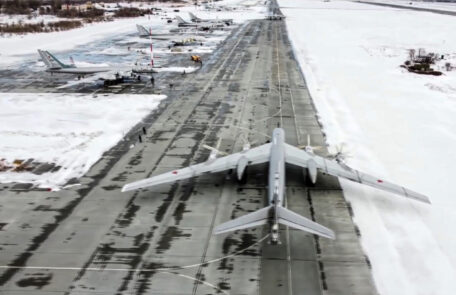 Tuesday, December 6, 2022
Russia has claimed that Ukraine launched drone attacks against two Russian military airbases.
 The Russian Defense Ministry said Ukraine used drones to attack two Russian military airfields on Monday morning. "On December 5, Ukraine disabled two long-range Russian aircraft. It attempted to strike with long-range drones at the Diaghilevo army airfield in the Ryazan region and Engels in the Saratov region," reported Russian news agency RIA Novosti. As a result of the strike, three Russian soldiers were killed, six more were injured, and a few Russian Ty-22M3 and Ty-95 bombers were damaged. However, Ukraine has not confirmed that it attacked either airfield. Recent satellite imagery shows many Russian strategic bombers at the Engels airbase in Saratov.