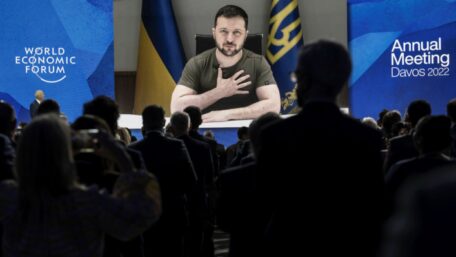 Friday, January 20, 2023
President Zelenskyy calls on Ukraine's partners to quicken their provision of military aid, including Leopard 2 tanks.
President of Ukraine Volodymyr Zelenskyy has called on Ukraine's partner countries, urging them not to delay in providing military assistance. Speaking at the Ukrainian Breakfast in Davos, he questioned German Chancellor Olaf Scholz's strategy, who has linked the supply of tanks to Ukraine with similar deliveries from the US. Zelenskyy also emphasized that Ukraine needs long-range weapon systems for strikes on the occupied territories in addition to artillery and projectiles. Furthermore, the Minister of Foreign Affairs of Ukraine, Dmytro Kuleba, and Defense Minister Oleksiy Reznikov, in a joint statement, appealed to states with Leopard 2 tanks in service with a request to provide these tanks to Ukraine. These countries include Greece, Denmark, Spain, Canada, the Netherlands, Germany, Norway, Poland, Portugal, Turkey, Finland, and Sweden. The ministers also called on all states to join together to create of an international tank coalition in support of Ukraine.