Poland is ready for negotiations with its allies regarding the transfer of F-16s to Ukraine.
Thursday, February 2, 2023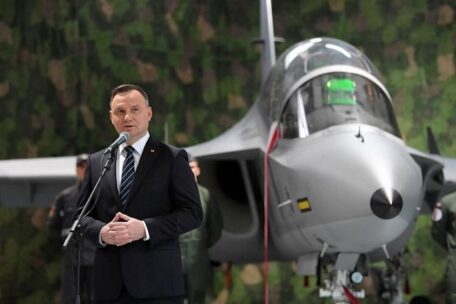 Polish President Andrzej Duda, commenting on the issue of providing Ukraine with F-16 fighter jets, said that his country is ready to negotiate and reach an agreement with the other allies regarding further actions related to the transfer of combat aircraft. According to Duda, Poland now has about 50 F-16 fighters and is waiting for F-35 fighters, contracts for the purchase of which were signed several years ago. In addition, Warsaw is also waiting for FA-50 fighter jets from South Korea, the contract for the purchase of which was signed last year. Also, Duda notes that Poland has already delivered more than 240 T-72 tanks, more than 100 BMPs, thousands of automatic rifles, Piorun MANPADS, and Krab self-propelled guns.
Support UBN team