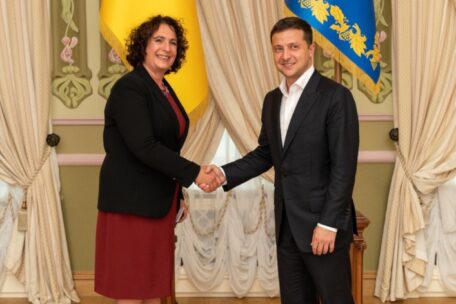 Friday, June 10, 2022
Only Ukrainians will decide on how to end the war.
Great Britain has no right to tell Ukraine how to end the war with Russia, it will be up to the Ukrainians themselves, stated the British Ambassador to Ukraine, Melinda Simmons. "Ukraine is defending its sovereign territory, and it is up to the Ukrainians to decide when is the time is right to end the war, and nobody has a right to tell them how and when," Simmons said. However, she added, When the Ukrainians tell us that they want to negotiate or agree on a ceasefire, then we will support those negotiations. Simmons also noted that the Ukrainian people and government should decide the conditions under which they wish to end this war.