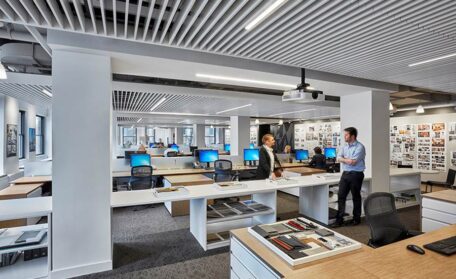 Tuesday, June 21, 2022
One-third of office occupants have already returned.
About a third of office tenants returned to business centers in June, Forum Group supervisory board member Iryna Shkolnyk told Interfax-Ukraine. By the beginning of the war and until April, the business centers were almost deserted. Some companies moved their teams to safer places within Ukraine or abroad. Some switched completely to remote work. In May, tenants gradually began to return. According to Ms. Shkolnyk, the returning residents are working in their offices for 10-30% of their total working hours. At the same time, companies continue to pay partial rent and cover service and utility bills. She noted that residents currently pay a percentage of the full rent, which will be reviewed monthly. It is planned to maintain this flexible cooperation format for the coming year.