Oil is getting cheaper due to the possible Russia-US summit.
Tuesday, February 22, 2022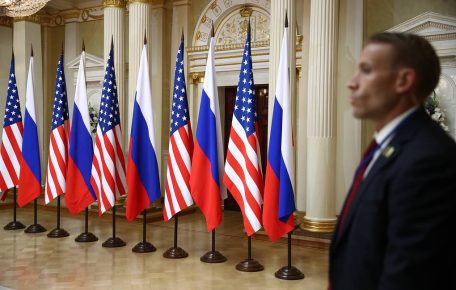 Oil prices fell on Monday, February 21, thanks to a plan by the US president to hold a summit on the Ukrainian crisis and the prospects of signing a nuclear agreement between Iran and world powers over the next one or two weeks. The price of a barrel of Brent April oil at 9:15 in Kyiv was $90.96 (-0.46%). A barrel of WTI March oil traded at $89.65 (-0.62%). Preliminary bidding on the benchmarks ended at $91.39 and $90.21, respectively. The market opened up due to unfavorable signals over the weekend but turned to a decline after the news of the meeting between Joe Biden and Vladimir Putin. According to the Elysee Palace, French President Emmanuel Macron invited the US and Russian leaders to hold a summit on security in Europe, and both sides agreed.
Support UBN team