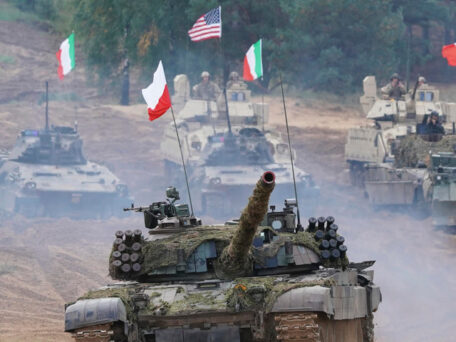 Thursday, December 1, 2022
NATO allies urged to supply battle tanks to Ukraine as soon as this winter.
Lithuania's top envoy is urging his NATO allies to send Kyiv main battle tanks as quickly as possible, as Ukrainian forces could use them to "revert the situation" on the ground now while the ground is frozen. "If we talk, delay, do not make up our minds and deliver them later in the spring, then they're less useful," Lithuanian Foreign Minister Gabrielius Landsbergis told Bloomberg. At a meeting of NATO foreign ministers in Bucharest, Gabrielius was asked whether counterattacks by Ukrainian forces in Crimea could prove escalatory. Gabrielius said this is a theory that Putin wants us to believe. He added that he hopes Ukraine's allies have learned their lessons from their dependencies on Russia and do not repeat the same mistake with China.