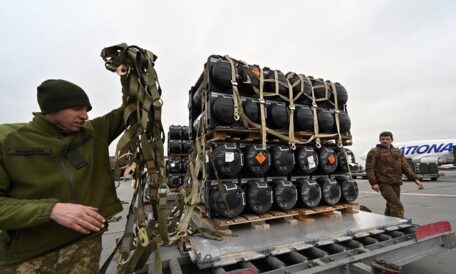 Monday, November 28, 2022
Most NATO countries have exhausted their stockpiles of weapons for Ukraine.
This mainly concerns small countries, reported the NYT. However, according to a representative from the alliance, 10 states can still provide more weapons. Among them are France, Germany, Italy, and the Netherlands. In total, NATO countries have equipped Ukraine with weapons worth about $40B, which is approximately equal to France's annual defense budget. For example, Paris handed over 18 Caesar howitzers to Kyiv, which is 20% of its artillery. Germany has previously stated that it has almost exhausted its possibilities for Ukrainian aid, and Italy does not plan to provide any new supplies.  NATO Secretary General Jens Stoltenberg noted to the countries of the alliance, in particular Germany, that the guiding principles of NATO, which require members to keep stockpiles, should not be a reason to limit arms exports to Ukraine.