More than 3,000 Ukrainian civilians have been killed.
Tuesday, May 3, 2022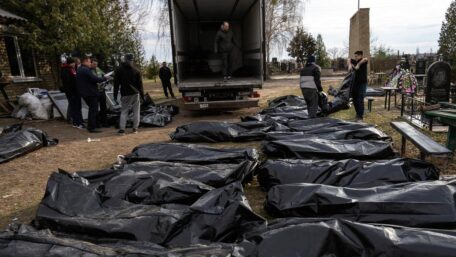 According to the UN's human rights office, the civilian death toll in Ukraine has exceeded 3,000 people as of Monday. Since the start of the Russian invasion on 24 February, the OHCHR has recorded 3,153 civilian deaths in Ukraine – but it estimates the actual toll is likely to be "considerably higher". Possible discrepancies in the figures recorded come from the difficulty in receiving information from some regions of the country and reports that are still pending corroboration. This includes the lack of verification of large numbers of civilian casualties from places like the besieged port city of Mariupol.
Support UBN team