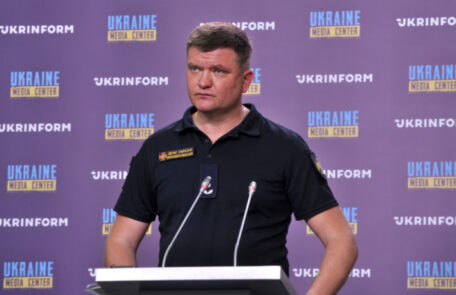 Wednesday, October 19, 2022
In two weeks, the Russian Federation has struck 16 regions of Ukraine with missiles and kamikaze drones about 190 times.
According to operational information, in the period from October 7 to 18, Russia carried out about 190 strikes with missiles, kamikaze drones, and artillery in 16 regions of Ukraine and the city of Kyiv, said the spokesman of the State Emergency Service of Ukraine, Oleksandr Horunzhy. The spokesman clarified that on October 10, 11, 17, and 18, the enemy inflicted the greatest number of strikes in the Kyiv region and Kyiv itself. "The strikes were mostly on critical infrastructure facilities, particularly on energy and civilian facilities, both private residential buildings and multi-story residential buildings," Khorunzhy noted.