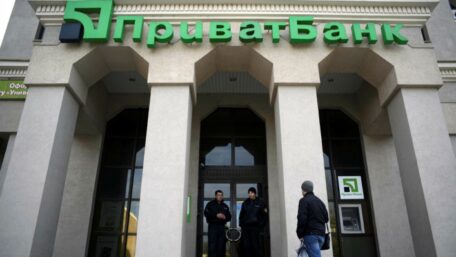 Tuesday, July 19, 2022
In May, Ukrainian banks earned UAH 6.1B.
The main share of profit, 78% or UAH 4.8B, was earned by the state-owned Privatbank, reported opendatabot. Ukrgasbank also made a small profit of UAH 400M. On the other hand, other state-owned banks continue to experience losses. Banks with foreign capital collectively earned UAH 1.96B in May. The main profit was made by OTP Bank = UAH 1.1B, Raiffeizen = UAH 500M, and Ukrsibbank – UAH400M. Since the beginning of the year, among all banks with foreign capital, ProCredit has suffered a loss of UAH 700M, and OTP Bank lost UAH 600M.  Among the banks with private money, Pivdenny leads with a profit of UAH 300M for the first five months of 2022, and PUMB occupies the second position with a gain of UAH 220M. The balance sheet of Ukrainian banks with private capital has remained positive throughout the months of the war. However, the overall balance sheet of Ukrainian banks remains negative, with a UAH 1.3B loss.