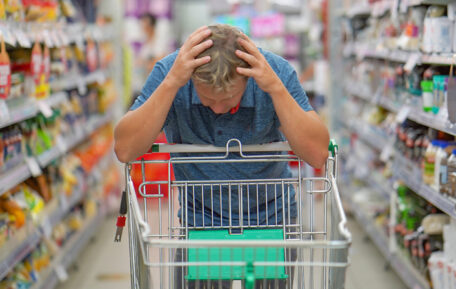 Friday, September 9, 2022
In August, prices in Ukraine increased by 23%.
Inflation in Ukraine continues to grow, although its pace has slowed, the NBU reported. In July, inflation accelerated to 22.2% in annual terms and 23% in August. According to Deputy Chairman of the NBU Serhiy Nikolaychuk, this is primarily caused by a faster-than-expected decrease in fuel cost due to lower world oil prices and improved domestic logistics. Despite this, inflationary pressure remains significant. The effects of the war, in particular the destruction of production and logistics assets, will continue to have a decisive influence on the prices of almost the entire consumer basket of goods. Worsening inflationary expectations are also putting upward pressure on prices. As well, the NBU admits that the July devaluation of the hryvnia, which was necessary to reduce imbalances in the foreign exchange market, had an additional contribution to inflationary development.