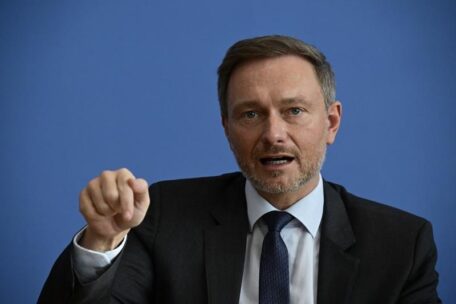 Monday, July 11, 2022
Germany is blocking EU aid for Ukraine over gas supplies.
 For more than a month, Germany has been blocking the provision of a €9B aid package, which should be the primary form of EU support for Ukraine, reported Corriere Della Sera. Germany is the biggest guarantor of this aid package; however, finance minister Christian Lindner does not like the fact that Brussels is again resorting to pan-European debt in the Ukrainian crisis after utilizing it during the pandemic. The deadlocked situation, confirmed by various protagonists both in Kyiv and in Brussels, could be one of the reasons that prompted Zelenskyy to suddenly remove the ambassador of Ukraine in Berlin, Andrii Melnyk. However, another reason for the nervousness of the Ukrainian president is the suspicion that the German government is preparing to violate sanctions against Moscow to restore the supply of Russian gas through the Nord Stream-1 gas pipelines.