Germany accuses Russia of using energy as a weapon.
Friday, May 13, 2022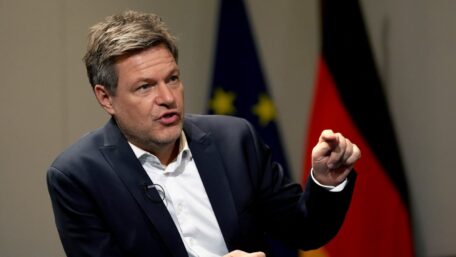 German Vice-Chancellor and Economy Minister Robert Habeck accused Russia on Thursday of using energy "as a weapon," following an announcement by the Russian government on Wednesday to impose sanctions on 31 foreign energy companies in retaliation for Western penalties over Russia's invasion of Ukraine, reported CNN. Germany has been under pressure from Ukraine and other nations in Europe to make progress in weaning itself off Russian energy supplies since the start of the invasion. Ukrainian Foreign Minister Dmytro Kuleba praised Germany's response to the war with Russia, saying Germany has moved in "the right direction" following tensions between Kyiv and Berlin.
Support UBN team