G7 ambassadors discuss plans to restore Ukraine with the NBU.
Friday, April 15, 2022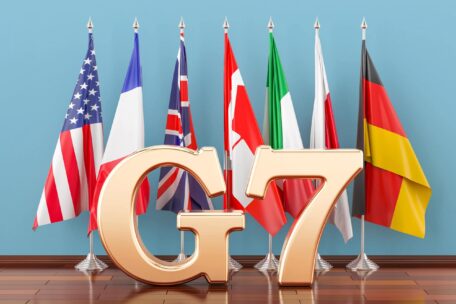 The ambassadors of the Group of Seven discussed with the Chairman of the National Bank of Ukraine, Kirill Shevchenko, and the Board of the NBU ways to support and plans to restore Ukraine. The relevant ministers also joined the online meeting to discuss the financial stability and state of Ukraine's economy, according to the G7 diplomatic announcement. It is noted that the ambassadors discussed ways to support the G7 countries' financial stability in the short-term and long-term recovery plans. Furthermore, they welcomed the creation of an administrative account for Ukraine by the International Monetary Fund.
Support UBN team