From November 14 to 18, the NBU sold $182.18M and bought $16.1M on the interbank foreign exchange market.
Monday, November 21, 2022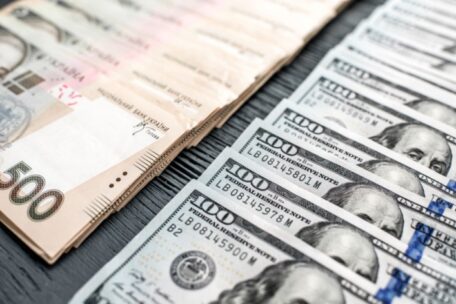 According to currency intervention data, the National Bank sold $182.18M on the interbank market during the week, which is just over half of what was purchased last week, when the volume of sales from reserves amounted to $326.49M. This currency sale volume from reserves is the smallest since the end of August. Since the end of May, the NBU has been forced to sell about $1B of reserves every week for interbank balancing. However, after the exchange rate was corrected by 25% to UAH 36.6 per dollar in mid-July, the situation stabilized, and weekly currency sales have not exceeded half a billion. At the same time, since the beginning of 2022, the National Bank has bought $3.23B and €110.97M and sold $22.43B and €1.789B.
Support UBN team