France's spending on Ukrainian refugees for the year reached €500M.
Friday, February 24, 2023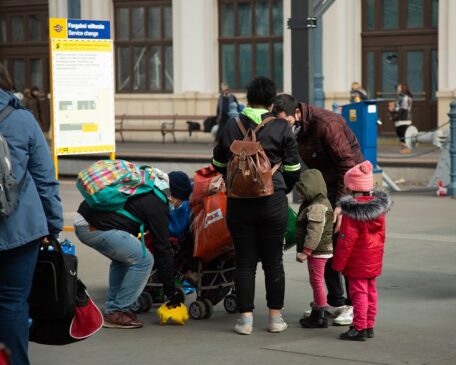 According to the French Ministry of Internal Affairs, Russia's attack on Ukraine provoked Europe's largest wave of refugees since World War II. From March 10, 2022, to January 30, 2023, more than 100,000 Ukrainians were accepted into France, of which 80% were women. The costs of receiving and supporting these people amount to €490M. Most of the funds went to monthly social assistance totaling €260M; the rest of the amount went to compensation for hotels and carriers or payment for medical accommodation. Almost 30,000 Ukrainians were taken into private houses and apartments by caring French citizens. The agency did not specify how many of these 100,000 refugees remain in France and how many returned home after the front line's stabilization. As of the end of 2022, almost 66,000 displaced Ukrainians were registered in France.
Support UBN team