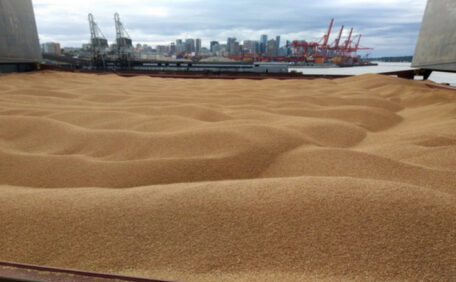 Wednesday, August 3, 2022
Export volume through the grain corridors will be limited.
Ukraine plans to partially limit the export of agricultural products by the sea in the first weeks of grain corridor operation, announced the Minister of Infrastructure, Oleksandr Kubrakov. "I think we will work in a trial mode for the first two weeks, so there will be no more than three ships per day in each direction. It is important that we understand that this route is safe, and then we will start increasing the number of ships," added Kubrakov. At the same time, the minister said they plan to reach the mark of three million tons of exported agricultural products in four to six weeks. "In the pre-war period, we exported five to seven million tons per month, so I think it does not look unrealistic," the minister said.