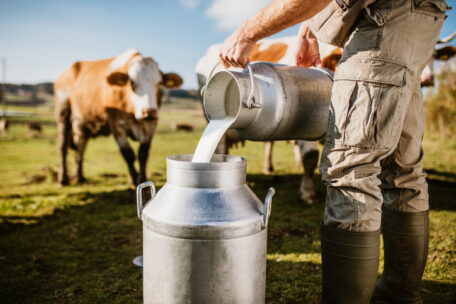 Monday, June 13, 2022
Export of milk and condensed cream has increased by 44%.
 In May this year, total exports of milk and condensed cream amounted to 187,000 tons, which is 44% more than in April and 7% less than in the same period last year, as reported by the Ukrainian Agrarian Business Club (UCAB). The largest importers of milk in May were: Poland with 490 tons and the Netherlands with 300 tons. It is noted that 780 tons of butter were also exported in May, which is 59% more than in the previous month and 8% more than last year. This dairy product was exported mainly to Moldova – 260 tons, Poland – 240 tons and the Netherlands – 120 tons.