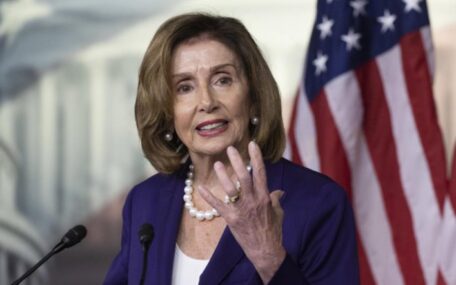 Tuesday, October 25, 2022
Bipartisan support for Ukraine will continue.
"Support for Ukraine is bipartisan, bicameral, which means in both the House and the Senate, and it starts in the White House with our president," Pelosi said in a bilateral news conference with Croatian Prime Minister Andrej Plenković following the First Parliamentary Summit of the International Crimea Platform. US House Speaker Nancy Pelosi reiterated her country's commitment to Ukraine as it fights Russian aggression, saying that "Iran is making a big mistake" in providing help to the Russians and that support for Ukraine will continue even if Republicans take over the House following the November midterm elections, reported CNN. Last week, US President Joe Biden expressed concerns for the future of US aid to Ukraine if the GOP wins the House.