Antony Blinken supports Ukraine's peace proposal.
Wednesday, March 29, 2023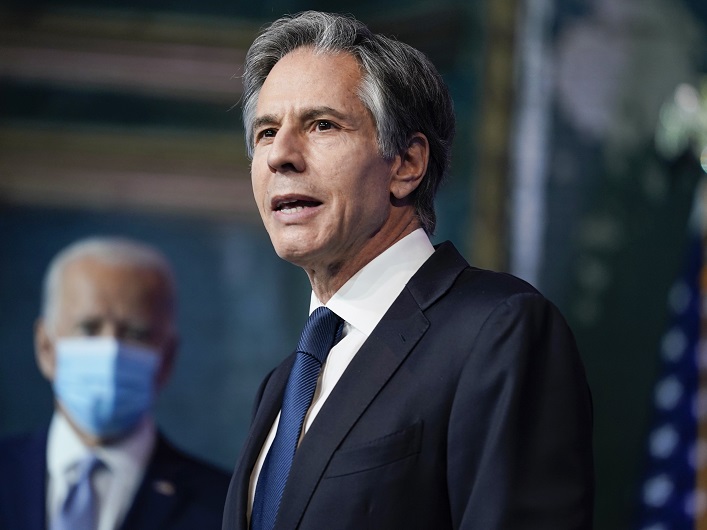 The US supports Ukraine's peace framework, which demands the withdrawal of all Russian forces from Ukrainian territory, and opposes alternate proposals that would advantage Moscow, Secretary of State Antony Blinken said Tuesday.
According to Bloomberg, the US Secretary of State endorsed Kyiv's proposal during a virtual session of the Summit for Democracy, where Ukrainian Foreign Minister Dmytro Kuleba detailed its 10 points.
"However, we all must be aware of what may seem to be well-intentioned efforts. For example, to call for cease-fires, which would potentially have the effect of freezing the conflict in place, allowing Russia to consolidate the gains it's made, and simply use the time to rest and refit and then re-attack," Blinken said.
Ukraine Minister Dmytro Kuleba emphasized that the Ukrainian government and people will not abide partial measures. "Russia has to withdraw from every square inch of Ukrainian territory," he said.
Support UBN team