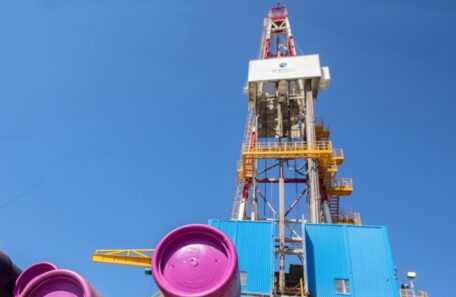 Thursday, July 21, 2022
An ultra-deep gas well was launched in the Poltava region.
The largest Ukrainian gas producer, Ukrgazvydobuvannya, launched a new ultra-deep well in the Poltava region. Currently, the new well produces nearly 100,000 cubic meters of gas per day. This was announced by the national oil and gas company Naftogaz. The depth of the new well is more than 6,000 meters. "The work on the launching the well was completed ahead of schedule, even before the full-scale war. The production is working at full speed, and every day of operation brings additional cubic meters of gas to the country," said the head of Ukrgazvydobuvannya, Oleksandr Romanyuk.