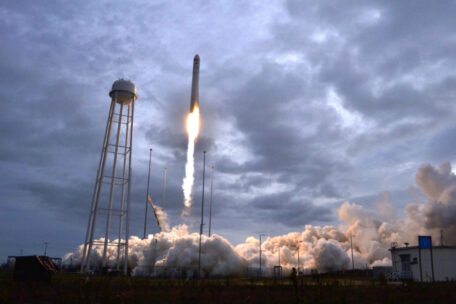 Tuesday, November 8, 2022
A US launch vehicle with Ukrainian components has been successfully launched.
 The Antares medium-class launch vehicle, which includes Ukrainian components, was launched from the Space Flight Center on Wallops Island (US). The Antares launch vehicle consists of two stages. The main structure of the first stage was developed by the state-owned enterprise PIVDENNE and manufactured by the  PMZ in cooperation with the Ukrainian enterprises Khartron-ARKOS (Kharkiv), Kyivprilad (Kyiv), Khartron-YUKOM (Zaporizhzhia) and others on order by Northrop Grumman Corporation (USA). Ukrainian specialists also took part in the preparation, testing, and launch of the vehicle.