A senior Pentagon official argues against providing F-16s.
Wednesday, March 1, 2023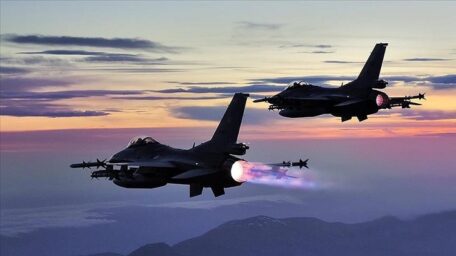 A senior Defense Department official argued against providing F-16s and the necessary training to Ukraine because of how long it would take, its cost, and Ukraine's most urgent priorities, reported CNN. Under Secretary of Defense for Policy Colin Kahl said it would take 18 months to provide F-16s to Ukraine and train their pilots to fly the fourth-generation fighter. The cost of doing so would quickly drain the US' money it is authorized to provide to Ukraine, Kahl said, when F-16s are not one of the top three priorities for Kyiv right now. Kahl said Ukraine's top three priorities remain air defense, artillery, and armor, which he noted Ukrainian President Volodymyr Zelenskyy emphasized to Joe Biden during their meeting in Kyiv. The cost of sending 36 older F-16s to Ukraine, approximately half of what the US Air Force estimates Ukraine will ultimately need to replace its Soviet-era fighters, will cost about $2-3B, Kahl said.
Support UBN team