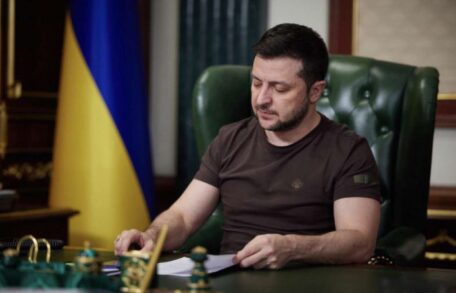 Wednesday, August 17, 2022
Zelenskyy signs a law on the work of the financial sector during the war.
The President of Ukraine, Volodymyr Zelenskyy, signed a law that extends the current financial restructuring until January 1, 2028. The document also clarifies the NBU's right to buy military bonds. It confirms the regulator's right to transfer funds to the budget from accounts opened to collect funds for the armed forces and humanitarian needs. In addition, the right of the NBU to transfer profit to the budget in advance is established. For credit unions, the possibility to temporarily stop their activities is foreseen, and the issues surrounding the resumption of work are regulated. The law also removes several restrictions from the stock market. Securities trading resumed in Ukraine on August 8.