Zelenskyy launches the Fund for the Liquidation of the Consequences of Russian Aggression.
Thursday, November 17, 2022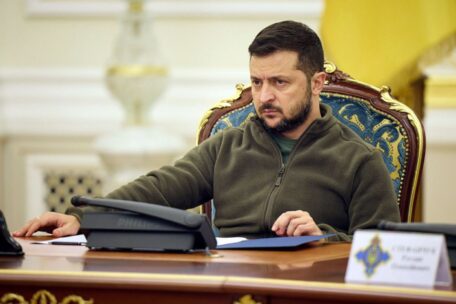 President Volodymyr Zelenskyy signed a law amending Ukraine's 2022 budget to create the Fund for the Elimination of the Consequences of Armed Aggression. The legislation suggests that all money from the nationalization of Russian assets be directed to a special fund and then distributed according to a Ukrainian Parliamentary committee. The fund will be used for the construction of public buildings, reconstruction, the overhaul of critical infrastructure facilities, and the purchase of housing for temporarily displaced persons and citizens who lost real estate due to the Russian Federation's war against Ukraine.
Support UBN team