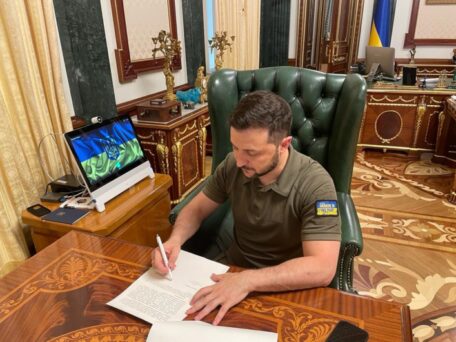 Monday, September 19, 2022
Zelenskyy has taken the last step toward transport visa-free status with the EU.
President Volodymyr Zelenskyi signed a decree approving the transport visa-free agreement between Ukraine and the EU. The agreement cancels the mandatory obtaining of transport permits by Ukrainian carriers in European countries. This greatly facilitates exports and avoids its stoppage. Recognition of driver's licenses is also simplified. From now on, Ukrainian drivers in the EU do not need to have an international license. The Transport visa-free agreement will be valid for one year with a possibility for extension.