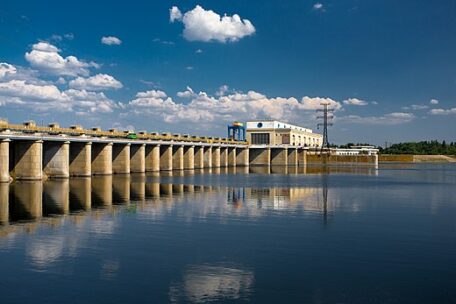 Friday, June 17, 2022
Zelenskyy has signed a law providing guarantees for hybrid system installation for Ukrhydroenergo electricity production.
The installation of systems to provide 212 MW of electricity storage and expand the ability of Ukrhydroenergo (UHE) to provide ancillary services for frequency regulation and recovery through a joint hybrid mode of operation of storage systems and hydropower plants is envisaged. The law allows UHE to further implement efforts to increase the energy system's sustainability for integration with the European power grid and create additional high-maneuverability and high-speed reserves, which have no analogs in the unified energy system, to improve the quality of electricity that is produced. The project's primary goal is to ensure further stability, security, and reliability of the Unified Energy System of Ukraine and to meet the requirements of ENSTO-E regarding the frequency maintenance reserve in the UES.