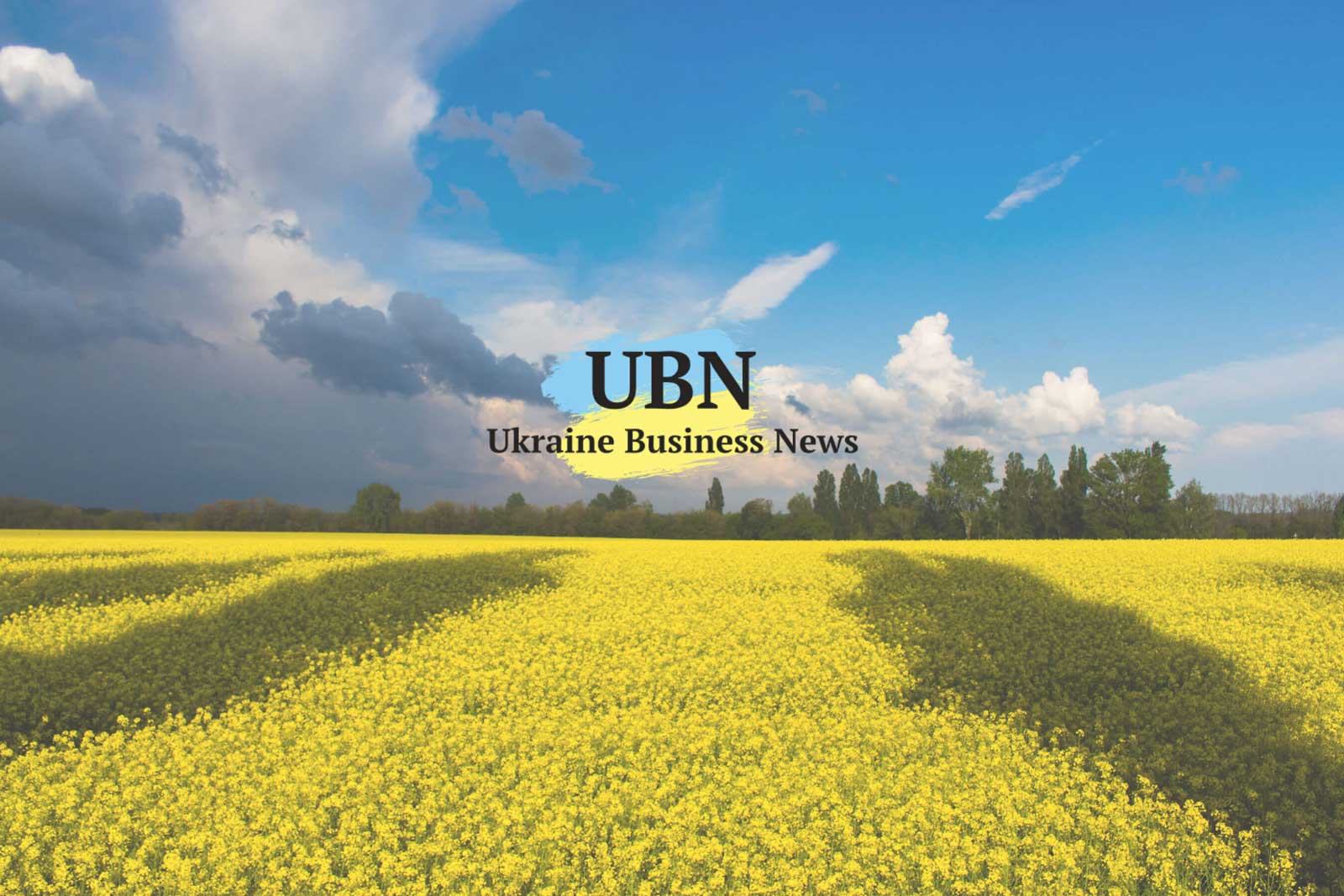 The London unit of Saudi Agricultural & Livestock Investment Co., or Salic, is close to acquiring Mriya Agro Holding Plc., according to Bloomberg. State-run Salic already leases 45,000 hectares adjacent to some of the 165,000 hectares leased by Mriya. Bloomberg writes: "The fertile soils of the Black Sea region and the area's easy access to top grain and oilseed importers in the Middle East have drawn Salic's interest."
On Friday, Mriya completed a $1.1 billion debt restructuring after creditors including BNP Paribas and Credit Agricole took over the company in 2015 and began consolidating its machinery and farmland. In one of Ukraine's greatest financial scandals, no member of Mriya's founding Guta family has gone on trial. Instead, Mriya managers charge, family members have tried to seize farm machinery and land leases in Ternopil region. Concorde Capital's Alexander Paraschiy writes of last week's restructuring: "Based on the auction results, we calculate that bondholders of Mriya Agro Holding will receive in cash $4.01 for each $100 of par value of old Mriya's bonds. This is better than nothing."
Manufactured in Pennsylvania, the first GE Transportation locomotive was unloaded Tuesday at the Black Sea port of Chornomorsk. The next is to arrive in two weeks. The entire order of 30 – about $140 million worth – is to be here by spring. "Welcome the first TE33AC General Electric on Ukrainian soil!" tweeted Ukrzaliznytsia chairman Evhen Kravtsov, who is under pressure to improve freight service. On Friday, the first locomotive rolls 500 km north to Kremenchuk, Poltava region for a final fit out at the Kryukivsky Railcar Building Plant. For the first deliveries, localization is 10%, a rate that is to increase to 40% during the 15-year, 225-locomotive supply contract.
The GE diesel locomotives are to be serviced in Melitopol at a existing rail depot staffed by Ukrainian machinists trained this summer at GE's factory in Kazakhstan. The service depot will be a boost for this southern Zaporizhia city that once was the rail "gateway to Crimea." Until 2014, 80% of trains bound for Crimea passed through Melitopol, 120 km north of the peninsula. After Russia's annexation, Melitopol became the end of the line. Kravtsov, the Ukrzaliznytsia head, told reporters that "30 to 40" of the state railroad's locomotives will be take out of service and sold.
Through August, Ukraine's pipelines have transported 6% less gas than during the same period in 2017.
The 58 billion cubic meters of gas shipped means that Ukraine is only using 62% of the gas transit system's annual capacity, 140 billion cubic meters. Analysts fear that volumes will dwindle further after the opening of Nord Stream 2, the direct Russia – Germany pipeline. Scheduled to open in two years, this new pipeline will have an annual carrying capacity of 55 billion cubic meters.
Naftogaz proposes the government sell 49% of the gas transit system. The state energy company writes to Prime Minister Groysman that the government could earn $7 billion by selling to a recognized international investor and the foreign investor might help preserve Russia's use of the line, the Ukrainian News agency reports. Concorde Capital's Alexander Paraschiy writes: "A possible sale of a stake in the GTS operator will secure high FDI inflow and improve the chances that Ukraine's export proceeds from gas transit services won't plummet after 2020…it's hard to estimate whether and when such a deal can happen."
Trilateral gas transit talks start today, involving Russia, Ukraine and the EU. With the current Naftogaz-Gazprom gas transit contract expiring at the end of next year, all three parties want to start early to work out a successor contract. In October, Maroš Šefčovič, a Slovak diplomat who serves as Vice-President of the European Commission for Energy, is to meet with the energy ministers of Russia and Ukraine.
Sweden's IKEA has signed a lease for its first store in Ukraine — 4,000 square meters in the expansion of Kyiv's Ocean Mall that opens in 2019. In a sign that the home furnishing retailer plans a major commitment, IKEA also is negotiating with other shopping centers across Ukraine to open smaller stores in the 'city store' format, Liga.net reports citing commercial real estate sources.
American Bunge and Spanish Dacsa Maicerías Españolas, S.A will start building this fall a $14 million corn processing plant in Vinnytsia, Valery Korovoy, head of the regional administration, tells Ukrinform.
Designed to process 300 tons a day, the plant is to open one year from now in Demkivka, 110 km south of Vinnytia. For Valencia-based Dacsa, this represents an expansion east. Their newest mill is in Bocheniech, southern Poland.
Ukraine is one of seven economies at risk of an exchange rate crisis, according to an analysis of 30 emerging economies by Nomura Holdings, Inc. The other six are: Sri Lanka, South Africa, Argentina, Pakistan, Egypt, and Turkey. Using an an early warning model called Damocles, Nomura examines such factors as foreign-exchange reserves, debt levels, interest rates and import cover. Nomura says Damocles has predicted two-thirds of the 54 developing nation exchange-rate crises since 1996, in some cases 12 months in advance.
Corruption and distrust of the courts are the top two obstacles to investing in Ukraine, according to a survey conducted by Dragon Capital, the European Business Association, and the Center for Economic Strategy. Tomas Fiala, CEO of Dragon and President of the EBA, said: "For the third year, unfortunately, the first place among the investors' problems hampering investing in Ukraine is corruption." Other investor worries, in descending order, are: hryvnia exchange rate instability, and monopolization of power by oligarchs and conflict of interests between politicians and business. In fifth place was the military conflict with Russia.
Titanium ore export revenue is up by one third through August, hitting $88 million, the state customs service reports. Volume is up only 3% year over year, to 419,030 tons. The main buyers are: Turkey – 22%; Czech – 17%; and Russia 15%.
Ryanair is considering starting a domestic carrier in Ukraine and creating a company here to supply IT products for the airline, Yulia Kovaliv, the head of the National Investment Council Office, tells Radio Novoe Vremya. Building on its launch of service last week between Berlin and Boryspil, Ryanair plans to start flights at the end of October from 12 more EU cities to Boryspil and from 5 EU cities to Lviv. Currently, UIA charges $600 for a Kyiv-Kherson-Kyiv flight – the same prices as a Kyiv-New York-Kyiv flight.
For comments and story tips, Brooke is reachable at: jbrooke@ubn.news