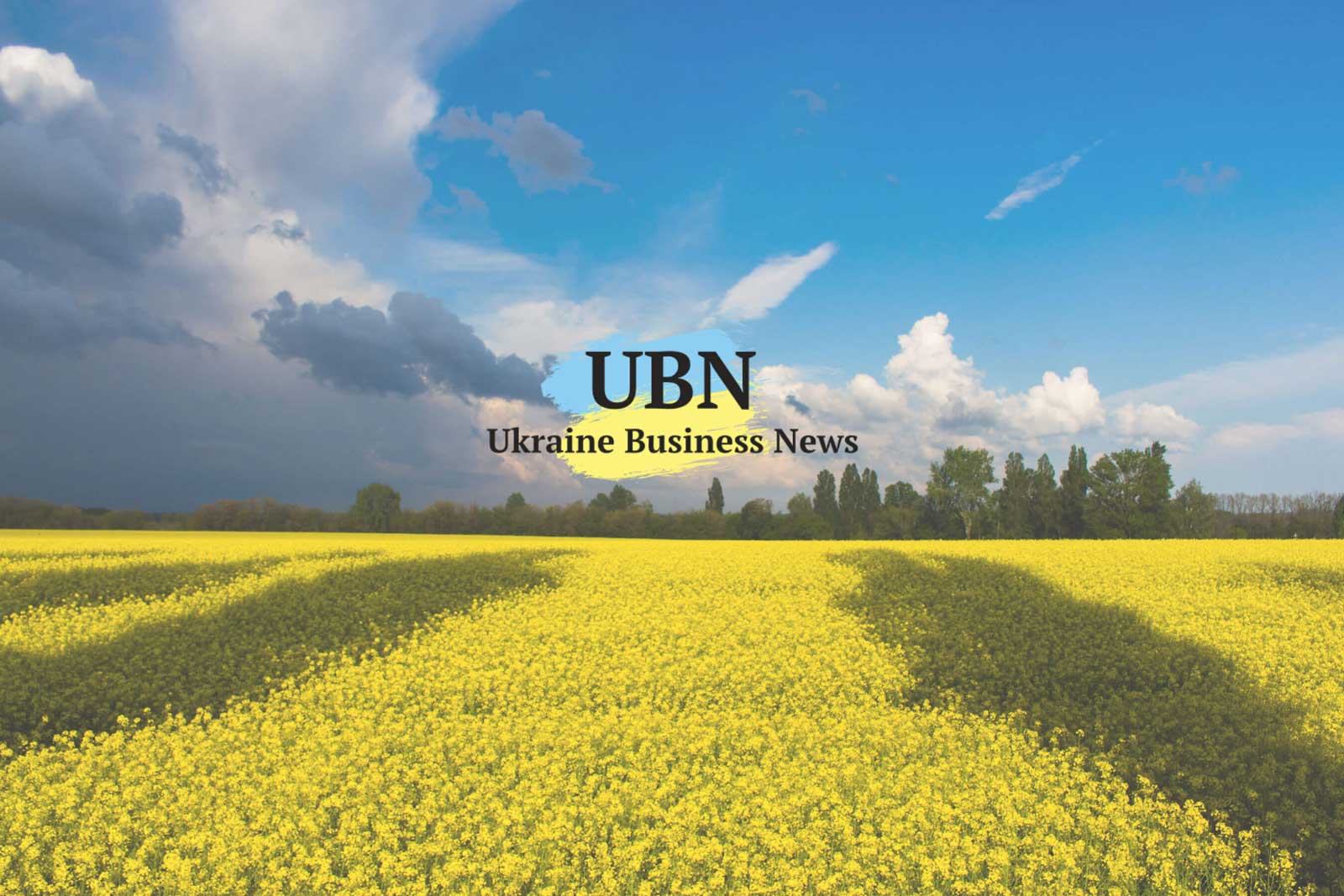 Wednesday, October 31
Russia Moves for Port Blockades…Ukraine Has the Lithium Deposits to Become European Electric Car Leader…Sunflower Oil Exports to Jump by 12%...ProZorro Now Scans for Fraudulent Tenders…Migrant Workers Would Jump over Poland for German Salaries
Russia is putting in place the essentials for an economic blockade of Ukraine's sea and river ports, warns Petro Tsigikal, chairman of Ukraine's State Border Service. "The prerequisites for the economic blockade of the sea and river ports of Ukraine are being created," he told a maritime defense conference in Odesa. Appealing to foreign powers to guarantee freedom of the seas, he said: "Only joint actions are a guarantee of a strong and united Europe, in which Ukraine remains a reliable outpost on its eastern borders."
In the Black Sea, Ihor Voronchenko, commander of Ukraine's Naval Forces, said Tuesday that Russian coast guard patrols are radioing Ukraine-bound ships and asking captains their destination and cargo. Concorde Capital's Zenon Zawada writes: "The escalating Russian pressure on foreign ships raises the prospects for an armed conflict eventually. In turn, the Russian government can use a single conflict, or a series of conflicts, to expand its military aggression into the Black Sea."
With Europe's richest deposits of lithium and cobalt, "Ukraine can become the world's center for the production of batteries and electric cars," Infrastructure Minister Volodymyr Omelyan writes on Facebook. Omelyan is pushing the Rada to approve a bill allowing for a 15-year program to develop production in Ukraine of electric cars, buses, parts and batteries. With the EU moving toward electric vehicles, Omelyan foresees Ukraine "creating a new high-tech industry and tens of thousands of new high-paying jobs." Ukraine has issued mining permits for two lithium fields — Shevchenkivskiy in Donetsk, and Polokhivskiy in Kirovograd. No work has started as miners await approval of the new bill.
Ukraine's exports through August were up 12.4% yoy, to $30.9 billion, according to the Economic Development and Trade Ministry. Exports to the EU grew faster than the global average, increasing by 18.3% to $13 million. EU bought 42% of Ukraine's exports through August. Separately, two-way trade between the US and Ukraine grew by 16% through August, reaching almost $2.6 billion, Stepan Kubiv, the minister, wrote on Facebook.
Ukraine's sunflower oil production and exports are to grow by 12% this year, forecasts Oil World, a German vegetable oil news site. During the 2018/2019 marketing year, Ukraine is to produce 6.4 million tons of sunflower oil, exporting 92% of the total. The world's sunflower power, Ukraine produces almost twice as much as the entire EU.
Schlumberger, the Franco-American oil services giant, is to provide $92 million worth of coiled tubing equipment and support for well workovers to UkrGazvyDobuvannya, the state oil and gas production company. Schlumberger Services Ukraine LLC also has committed to work with UGV to develop drilling, hydraulic fracturing, and 3D modeling.
A French-Ukrainian company, MAIN Group Ukraine, plans to break ground this spring on a $100 million, 85 MW solar power plant in a Dnipro city suburb, reports Dnipro Mayor Boris Filatov. Located on 175 hectares in the Igren district, on the east bank of the Dnipro river, the plant is to provide 200 jobs after completion. Since 2015, the main shareholder of MAIN Group Ukraine is a French company, Ribour Participations, which is main owner of Ingeliance Group, a Bordeaux-based engineering company.
About 3,000 homeowners installed rooftop solar panels through September, 2.5 times the rate of last year, reports the Energy Efficiency Agency. Separately, since 2014, 500,000 families have taken out 'Warm Loans,' paying for winterizing that cuts gas bills by 20 to 50%, the agency says. The problem of Ukraine's  energy inefficient Soviet era housing remains immense. This winter, 7 million households, roughly half the population, are to receive gas heat subsidies.
In the latest battlefront between geeks and corruptors, ProZorro is applying a new software that uses 35 indicators to review all government tenders for potential fraud. Suspicious tenders are automatically forwarded to the State Audit Service for review. Maksym Nefyodov, first deputy minister of Economic Development and Trade, tells UNIAN: "It's even more suspicious when several indicators are triggered simultaneously."
Ukraine's top business leaders are ranked in a new survey published by Korrespondent newsweekly. The top five are: Alexander Bulba, general director of Nova Poshta; Alexey Vadatursky of Nibulon; Igor Smelyansky of Ukrposhta; Volodomyr Lavrenchuk, of Raiffeisen Bank Aval;  and Musa Magomedov, of Avdiivka Coke and Chemical Plant.
The flow of Ukrainians to Poland has plateaued, decreasing slightly since 2016, reports Rzeczpospolita, Poland's nationwide business daily newspaper. Separately, Dziennik Gazeta Prawna, another Polish newspaper, cites a new survey indicating that, given the chance, Ukrainians would jump over Poland to work in Germany. Contradicting the view that Ukrainians prefer Poland for its geographic and linguistic proximity, Maciej Witucki, CEO of Work Service, which conducted the study, says: "Unfortunately, our research has shown that these factors are at the bottom of the list of reasons why Ukrainians pick Poland for work. Higher salaries play a key role." While 84% of Ukrainian survey respondents said they would recommend working in Poland to friends and family, about 60% said they would move to Germany for better pay
Last May's opening of the $100 million, double track Beskyd rail tunnel through the Carpathian mountains resulted in an immediate 5% increase in freight traffic on that key line connecting Ukraine with the EU. By ending a bottleneck caused by the 1886  single track tunnel, train speeds increased to 60 km/h and 627 million tons were carried July through September, up 32 million tons from the first quarter, reports Yevhen Kravtsov, acting CEO of Ukrzaliznytsia.
Kyiv's train to the plane will run around the clock, Ukrzaliznytsya's Kravtsov tells LIGA.net. With service to Boryspil Airport to start at the end of this month, peak hour frequencies will be every 40 minutes and off peak every 90 minutes. Boryspil, responsible for two thirds of Ukraine's air traffic, works around the clock. For example, this morning, between 1 and 6 am, 15 flights were scheduled to depart.
Reikartz, the Belgian-Ukrainian hotel chain, starts managing today its latest 37th hotel in Ukraine, the VitaPark Stanislavisky, in Yaremche, the historic Carpathian mountain resort town. Located midway between Ivano-Frankivsk city and Bukovel ski resort, the hotel has 54 rooms today. Next summer, the hotel will add 130 rooms, says Andriy Dema, operating director of the Reikartz Hotel Group. Founded in Lviv in 2003 by Francois Ryckaerts and Belgian architect friends, the Reikartz Group has expanded beyond Ukraine, managing three hotels in Germany and two in Sweden.
For comments and story tips, Brooke is reachable at: jbrooke@ubn.news