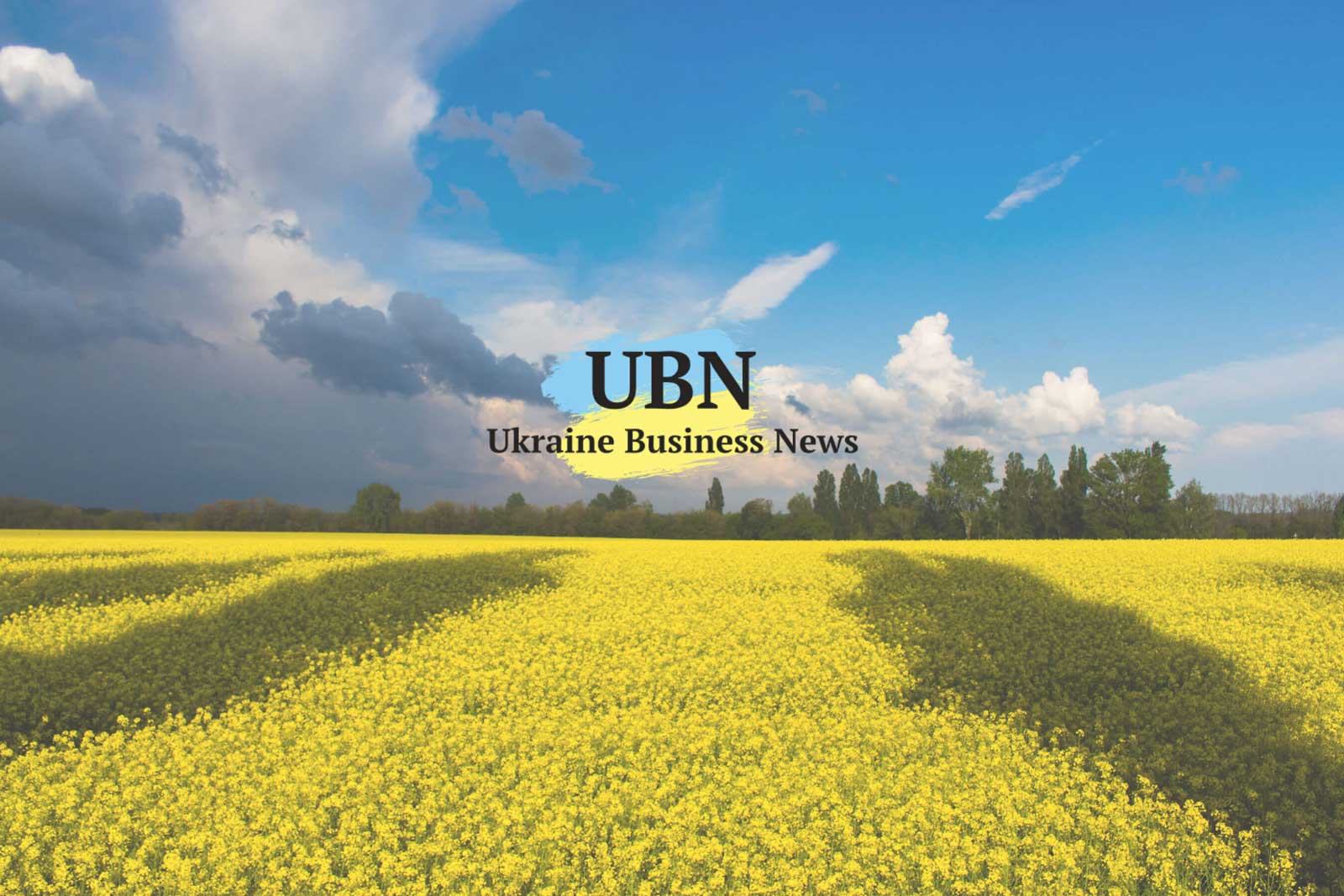 The Cohen Group plans to break ground in January on a $500 million trade and exhibition center on a 105-hectare site 13 km south of Kyiv, on the Odesa highway. At a press conference Tuesday, Naum Cohen, founder of the 2-year-old company, says the project is to include a wholesale market, an exhibition center, three hotels and a 7,000-seat concert hall. Construction is to take four years. Press reports did not cite other projects carried out by Cohen.
Exports of goods through July were up 13% yoy, hitting $27 billion, the Economic Development and Trade Ministry reports. Exports to the EU, Ukraine's largest partner were up almost 19% to $11.3 billion dollars. Top export destinations were: EU – 42%; Russia 8%; Turkey – 6%; India – 5%; China and Egypt — 4% each.
China and Ukraine have set a goal of increasing two-way trade by 30% to $10 billion in 2020, Prime Minister Groysman said after meeting Chinese Ambassador Du Wei Tuesday. In 10 days, dozens of Chinese CEOs are to converge on Kyiv for the Horasis China-Ukraine Meeting, Oct. 14-15. Next month, Ukraine sends a large group to Shanghai for China's first International Import Expo, to be held Nov. 5-10. UIA has won permission to fly from Boryspil to Shanghai. Now, Ukraine's flag carrier awaits landing slots.
The leading candidate European energy company to run Ukraine's massive gas transportation system should be reviewed by the Rada in the first half of 2019, Andriy Kobolev, Naftogaz CEO, tell Direct TV. Last year, Energy and Coal Ministry contacted 10 companies from 10 EU nations. With Russia's gas supply transit contract with Ukraine due to expire at the end of 2019, EU officials have urged the government to form an international consortium as soon as possible.
Presidential candidate Yulia Tymoshenko warns that if elected President in March she will reverse any sale of shares in the transit pipeline system to 'offshore groups' in a corrupt 'privatization.' After re-nationalization, money paid for shares will not be returned, she warns, according to the press service of her Fatherland party. She said that to build such a transit system from scratch would cost $300 billion. She did not say how much the pipelines are worth if Russia decides not to use them.
Through September, Russia's Gazprom sent 7% less gas through Ukraine pipeline transit system compared to the first nine months of 2017. So far this year, Ukrtransgaz reports that it has handled 65.4 billion cubic meters of Russian gas. Last year, volumes were up 13.7%, largely due to maintenance work on the Russia-Germany Nord Stream pipeline.
Through September, Ukraine has cut its gas imports by one quarter, to 8 billion cubic meters, Ukrtransgaz reports. For the last three years, all of Ukraine's gas imports come from three EU nations — Slovakia, Hungary and Poland. Most of this is Russian gas that does a U-turn at Eastern European gas hubs. There was no explanation as to why gas imports are down in 2018, a year when the heating season stretched into April.
Oleg Bakhmatyuk, CEO of UkrLandFarming, says he has invested $2.2 billion in his agro holding since losing major assets in Crimea and the Donbas in 2014. In an interview with Ukraine Business Feature, he sets a big goal: propelling Avandgardco, his egg producer, into second place worldwide. Although Avangardco is Europe's largest producer, it will be a jump. With 9.3 million laying hens today, Avangardco is below the 9.7 million cutoff to enter the ranks of the top 20 companies worldwide, according to WATTAgNet.com. Backed by massive corn production, Bakhmatyuk could easily return Avangardco to the ranks of the top 10 companies, those with flocks over 12.5 million hens.
Adding value to food exports, Bakhmatyuk is buying 2,000 head of cattle to create a beef cow center in Zhytomyr. At his Pollisie cluster, the company is building two feed mixers to mix a modern diet of a grain, silage and protein feed. "We are fully provided with feed – 40,000 tons of corn silage, alfalfa, grain are harvested, we grow our own. We buy only protein feed," Vladimir Levkivsky, head of Pollisie, tells reporters. The cluster also exports breeding cattle to Africa. Overall, Ukraine's beef exports are to drop by 30% this year, to 29,000 tons. Bakhamtyuk, one of the nation's five largest agro operators, says in the Ukraine Business Features interview: "Ukraine should adopt a smart strategy to add more value to the grain it produces. We could continue exporting 40 million tons [of grain] and the extra 40 million would go into animal protein production – poultry, beef, pork and eggs."
Two leading law firms — Asters and EPAP – are merging this week to create what they call Ukraine's largest law firm. The firm's total headcount is 250 – 150 from Asters and 100 from EPAP, formerly called Egorov Puginsky Afanasiev & Partners. The firm will be managed by Asters co-owners Oleksiy Didkovskiy and Armen Khachaturyan together with Serhii Sviriba from EPAP. EPAP, while reducing its Ukraine presence recently, has a strong office in Washington, D.C. On an expansion trend, Asters added 20 new lawyers last year.
Through concessions, Ukraine hopes to attract $8 to 10 billion in private investment each year through 2030 to rebuild ports, airports and highways, according to a new Infrastructure Ministry offering: 'Ukrainian Infrastructure: Open for Investors." The report predicts a boom in regional aviation, noting that Kyiv Boryspil accounts for 65% of air passengers, while, in neighboring Poland, regional airports account for 61% of all passengers. The reports lists11 regional Ukrainian airports as 'promising' and forecasts that Ukraine's annual air passenger traffic will nearly triple, to 44 million, by 2025.
Sales of new cars through September increased by 4%, to 60,300, Ukravtoprom reports. After a 25% increase in 2017, new car sales growth is held back this year by the influx of high quality used cars from Europe, many imported illegally.
US and Ukraine are discussing the launch of a Kyiv-Los Angeles flight, CAPA Centre for Aviation reports. Infrastructure Minister Volodymyr Omelyan visited Los Angeles, New York, Washington and Chicago last week in a week-long tour to promote US investment in Ukrainian infrastructure. The flight would take 13 hours.
High tech will be the theme of this year's Kyiv International Economic Forum, to be held Oct. 18-19 at Parkovy Convention Center. Usually the largest conference of the season, the forum will be devoted to technologies, including artificial intelligence, robotisation, block chain, and their impacts on business and society. If discussions get too abstract, there will be 1,000 square meters of exhibition devoted to Ukrainian high tech projects and companies. More information: http://forumkyiv.org/en

For comments and story tips, Brooke is reachable at: jbrooke@ubn.news