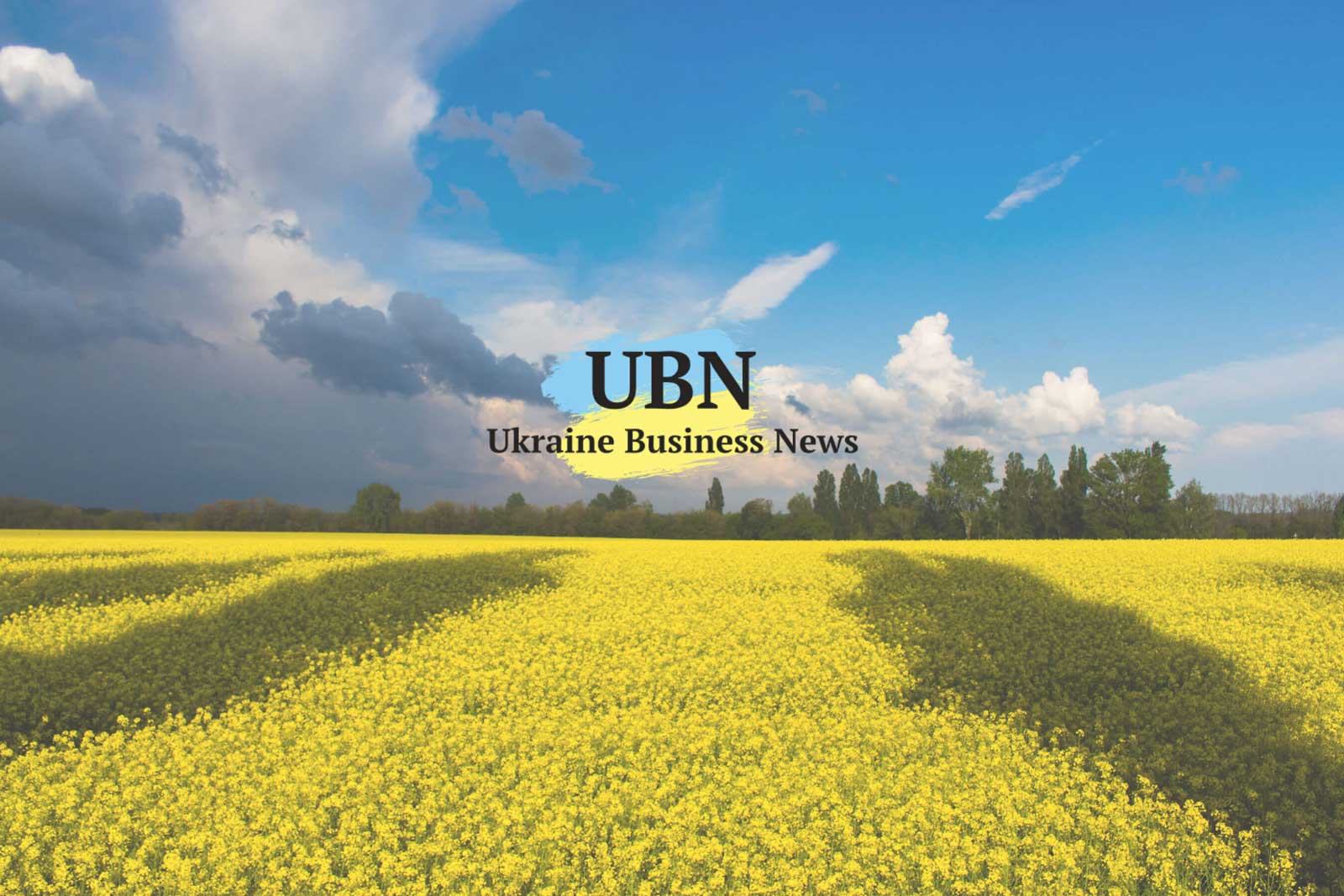 Wednesday, October 17
EBRD's New Ukraine Chief…For a Farming Nation, Bioenergy Makes Sense…After Year in Kyiv, Silicon Valley Exec Gives Tough Love Advice to Ukraine IT…Musical Chairs For Kyiv's Class A Office Towers…A Ban on Night Flights from Kyiv Sikorsky?
Matteo Patrone, an Italian with Eastern Europe experience, has been appointed the EBRD's new regional Managing Director, based in Kyiv. Patrone succeeds Francis Malige, who has been promoted to Managing Director, Financial Institutions, at the bank's headquarters in London. Patrone has worked for EBRD for the last decade, most recently as director for Serbia 2012-2015, and director for Romania and Bulgaria from 2015 to now. From Kyiv, Patrone will be responsible for the development bank's operations in Ukraine, Belarus, Moldova, Armenia, Azerbaijan, and Georgia. The largest international financial investor in Ukraine, the EBRD over the last 25 years has loaned 12 billion euros for 400 projects.
The EBRD plans to help finance a EUR 75 million bioenergy program in Ukraine, involving up to 15 projects through 2022, Sergey Maslichenko, the bank's associate regional director for energy, said Tuesday in Kyiv at the International Forum on Sustainable Energy. "Understanding that solar and wind energy are developing normally, we focused primarily on bioenergy," he was quoted by Interfax-Ukraine. "Ukraine, as an agrarian country, has large remnants production, but now they remain in the fields." He said the EBRD plans to attract donor co-financing from the World Bank's Clean Technology Fund and from the Washington-based Global Environment Facility.
Next Tuesday, the Sweden Ukraine Bioenergy Cooperation Forum will be held in Stockholm, at the World Trade Center. The one-day meeting brings together policy makers, investors, and researchers to enhance cooperation between Sweden and Ukraine in bioenergy. An EU leader in bioenergy, Sweden derives about one third of its energy, 135 terawatt hours, from biofuels.
Prime Minister Groysman expects the Rada to adopt the country's 2019 budget at first reading by Friday. The proposed budget deficit is within the IMF-mandated cap of 2.5% percent. The other hurdle — raising household gas prices — will have to be addressed on Thursday, the day the government's freeze expires. If all goes to plan, an IMF agreement would go ahead, setting the stage for the release of a tranche of around $1 billion before year's end.
Ukrainians receive nine times more money – largely wage remittances – than they send out of the country, Olena Mahaeva, director of the central bank's Payment Infrastructure Division, told reporters Tuesday. The main currencies for money transfers are the US dollar, the euro, the Russian ruble, and the Canadian dollar. She said 35 remittance systems operate in the Ukrainian market. Of these, 29 carry out transfers within Ukraine, and 13 make international transfers.
Lithuania and Ukraine's central banks have signed an agreement to exchange experiences in FinTech regulation and supervision, and explore joint innovation projects in such technologies as digital and mobile payments, blockchain, distributed ledgers, and big data. Yakiv Smolii, National Bank of Ukraine governor, says: "I am confident that the Bank of Lithuania will achieve its strategic goal and become the main FinTech hub in the Nordic and Baltic region…we will be glad to take on the successful experience of our Lithuanian colleagues. In turn, one of the strategic goals of the National Bank is to achieve greater financial inclusiveness of Ukrainian society."
Lakshmi Mittal, CEO of ArcelorMittal, the world's largest steelmaker, says Ukraine's economic situation has stabilized, allowing his Dnipropetrovsk unit to operate successfully and to continue to make investments, Interfax-Ukraine reports from the World Steel Association general assembly in Tokyo. He said: "At present, the situation in Ukraine is stable. And our enterprise ArcelorMittal Kryvyi Rih has been operating smoothly."
A Silicon Valley 'unicorn' creator, John Sung Kim, gives Ukraine's IT sector some tough love advice in a Forbes article titled: 'Ukraine Is The Best Kept Secret In California's Startup Scene.' Below this cheery headline, he warns that "growing pools of software engineers working on the EU's legacy enterprise applications is not indicative of Ukraine's potential future as a powerhouse of innovative product development." He elaborates: "There's still much conflation between "product developers" and "outsourcer engineers. From every data point we have witnessed, working for an outsourcer and working for a product company are two completely different skill sets."
South Korea-born Kim criticizes the low level of business English and Ukraine's "government, which makes it difficult for foreign investors to set up shop here, provides no tax incentives for outside investors as neighbors like Estonia or Belarus do, and does not support a legal framework for employee stock options."
Looking back on his many stays in Kyiv, he writes: "At my current…company, JetBridge Software, we took a full year of repeated mini-failures before discovering the formula for how to leverage low-cost labor pools here in Ukraine while still maintaining a high-quality work culture." His formula for American managers: "Your presence is required, Hire slowly, Be transparent, Test differently, Avoid isolated office space, and Find a local manager with a track record of launching commercially successful products." Kim, who leases office space in Kyiv's Unit.City tech park, ends on a positive note, "When a company from the U.S. gets the formula for leveraging Ukraine right, it's a significant competitive asset, and one that may not remain a secret for long."
Six Ukraine startups have been chosen to represent Ukraine at the Consumer Electronic Show in Las Vegas, on Jan 8-12. They are: FunLight — interactive projections for shopping malls; Flasty — food 3D printer; Jollylook analogue vintage camera, finds photos; Nuka — eternal office (notepad and pencil); RAWR — IoT technologies for pets; and Photon_LMS — modular portable photo studio. Renting a Ukraine stand and PR and networking mentoring will be paid for by the organizers: Concepter, Western NIS Enterprise Fund, and the Ukrainian Venture Capital and Private Equity Association.
Real estate developer Vagif Aliyev expects to sell part of Parus office center by the end of this year to help finance completion next year of his Ocean Mall shopping and entertainment center, Interfax-Ukraine reports. The 34-story office center, Ukraine's tallest building until 2012, Parus has a tenant roll that includes Concorde Capital and Viktor Pinchuk's EastOne Group. In the summer of 2008, Parus, a Class A office building, had the nation's highest annual rental income — $50 million.
A bank auction of Gulliver, the nation's tallest office building, did not proceed as scheduled Tuesday because none of the 10 prospective were qualified by SETAM, the 3-year-old electronic auction house operated by the Justice Ministry. Reasons for rejections of the bidder applicants was not specified.
Shocked by a 100-fold increase in passenger traffic over the last decade, neighbors of Kyiv Sikorsky, the capital's second busiest airport, are petitioning the City Council to ban night flights. In response, the airport is studying noise patterns, preparing a noise map and drawing up mitigation strategies, Denis Kostrzhevsky, the airport board chairman tells LIGA.net. When the airport was opened, in 1923, the Zhuliany area was pastoral and none of today's complaining neighbors lived there. In modern times, neighbors were lulled by low passenger flows – only 30,400 in 2018. For this year, Sikorsky's passenger traffic is nudging the 3 million mark.
For comments and story tips, Brooke is reachable at: jbrooke@ubn.news